Go play along with
http://www.thevintageapple.com/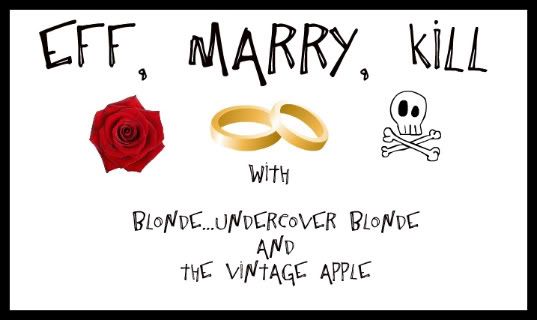 So for my Eff, Marry, Kill we are going to go Hunger Games Style. With Peeta, Gale and Finnick. (Garrett Hedlund is only rumored to be playing Finnick.
I would - MARRY Peeta. Obviously. So in love, so kind, so generous, so strong and sexy.
Biff Finnick - I mean.....come on now, sexy, heartbroken...Finnick is hott.
Kill Gale- He's way to angry for me! He may be sexy, and he may love in his own way but his hate is way stronger than his love. I love Gale, and it's a hard choice...but his anger has no place in my bed!