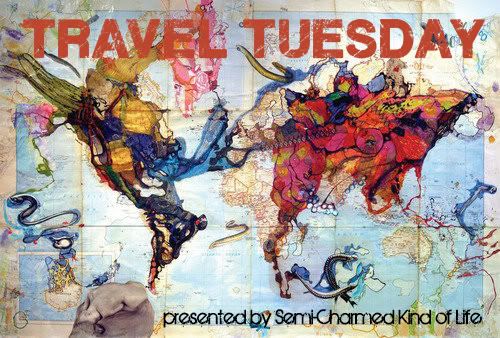 I'm doing this Travel Tuesday link-up with Megan @
http://megancstroup.blogspot.com/
you should join in too!
This week Megan asked us what is something you'll never travel without and what is something that you will never pack again?
Besides the obvious answer for packing of money and passport there are two things I will never travel without. The first one is
baby wipes.
After a long day running around sometimes you just want to clean off your face and packing face soap, make-up remover and finding warm water can somtimes be a challenge. Baby wipes remove make up are great on your skin, fit easily into your suitcase and won't spill! I will never again travel without
baby wipes.
The other item I will not travel without is my
iPhone
. My iPhone is a camera, gps, e-reader (if I forgot my Nook), bank and iPod all rolled into one! It's super practical to figure things out using my iPhone and it's pretty easy to pack!
What will I never travel with again? My
laptop.
My first time traveling abroad with my BFF Lindsey I brought it. My laptop is HEAVY, it's bulky and it takes up too much space. If I am going somewhere I am driving in my own car, and I've been before I'll bring it to get work done. But, as far as traveling abroad (unless it is for school), or hopping on an airplane it's just unwanted bulk! Unplug (well okay so I have my
iPhone and it's not truly unplugging)
and enjoy the scenery!